I'm so excited to share this with you. Although I love the holidays, new years eve tends to get overlooked in our household. For the majority of our relationship, someone [if not both of us] had to work or be ready for school the next day. Hence, the lack of importance on the first of the year. It's just not on my radar. But... I'm hoping that we get better at that.
Since moving in together we started a little tradition that I love. We have a pad of paper and pen near a little jar year round. Anytime we have a small or large memory that we don't want to forget, we write it down, fold it up and put it in the jar. Even things like my best friend's wedding but when I write down funny quotes from friends or the little details I enjoyed, it really brings it all back. We catch ourselves saying, "I can't believe that happened this year!"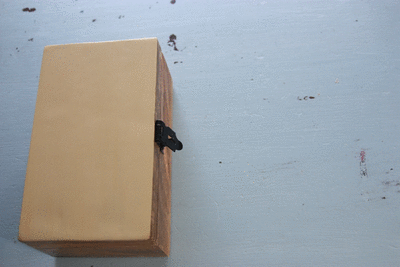 To be honest, we sat down and went through our jar this past weekend since NYE will be on a weekday [read: me passed out by 8:30]. I absolutely love our new tradition. We laugh. We cry. We note how far we've come.
This year's memories focused around fun events like my best friend's bachelorette trip, my first tattoo, and meeting young house love. But there was the bittersweet notes about James, my nephew who suffered a severe car accident that left him on life support for 2 weeks. His survival [a miraculous one that get's me all blinky-to-stop-the-tears] is another story in itself. But just to ponder how much things have changed since then really puts a perspective on life. He makes counting blessings a little harder... think blessed squared to the infinity?!
I know that this is just one lone little tradition so I thought I'd look around the blog-o-sphere to see what everyone else is up to.
1. If you have children, this is a fun way to keep them entertained. A small goodie bag per hour with a clock on the front to denote which hour to open. This would be perfect for those learning to tell time. You could even change it to a digital clock for those just learning their numbers.
2. This lady has her children jump up and down the stairs with rolls of bubble wrap. I think it's genius.
3. A resolution garland is a great way to keep looking forward and it perks a room up as well. Nothing like your goals sitting on the mantle giving you the stare down while you're packing the ice cream in. Not that you do that. But if you did, I wouldn't judge.
4. But Sara from Our best bites has my favorite. And maybe it's because I'm a bum and haven't gotten to remove my tree yet [it's pokey for goodness sake!]... Inside those balloons are small bills and fortunes. I think it would be cute to add coupons for use [like breakfast for dinner or a bedroom-clean-up-pass]. Obviously, some small print would have to apply. And it may be overly apparent by this one that I am no parent ;]
5. Do annual family interviews with the same questions to see how they change year to year.
6. Fireworks. It's a latin american thing as far as I can tell but it's catching on.
7. Breakfast for dinner. Ice cream for dinner. Something forbidden. Something fun.
I hope I shared some new ideas for anyone searching. Any fun or different traditions popular in your family? I'd love to hear about them!