Hello and welcome to my blog! I am a twenty-something nurse from northern virginia. I spend my free time cooking and taking on diy projects (assuming I'm not wasting my time away on Pinterest). I spent the majority an acceptable amount of my childhood watching HGTV, Food Network, and the Antiques Roadshow (thanks mom and dad). Weekends with my bestie would be spent re-arranging rooms and stenciling sappy quotes to walls. You really have no idea how versatile beanie babies are. That one honors medal (and I mean, that's the only medal, believe me) was hung front and center in all its glory too.
Eventually, I moved onto bigger projects and a bigger and more mine-er space. Did you catch that? Please keep in mind I am no diy maven, know it all, or a professional. Heck, Im as unprofessional as it gets. I should probably mention that I've also had flames coming from my oven. And water flying out from under the sink. Yeah, totally been there.
I am a self proclaimed nutella whore. Do not judge me as I take a spoon to its sweet and supple hills of chocolate-y hazelnut-y amazingness. If you have not good things to say of nutella, be it better for you to not speak.
I'm a cat person. Go ahead. Get it off your chest. Can that be the last of it?
I care not for proper use of punctuation and sometimes I throw grammar out the window. I'm sorry mom (shh... she's a teacher). That's why I'm blogging and not at the NYTimes. But we all have to make sacrifices somewhere. Who am I kidding, they cant afford me anyway! But really, I'm already looking forward to your comments about proper technique and use of semicolons blah; blah; blah;;/';
That's assuming someone will comment.
Moving on.
Meet Oscar, my hubby: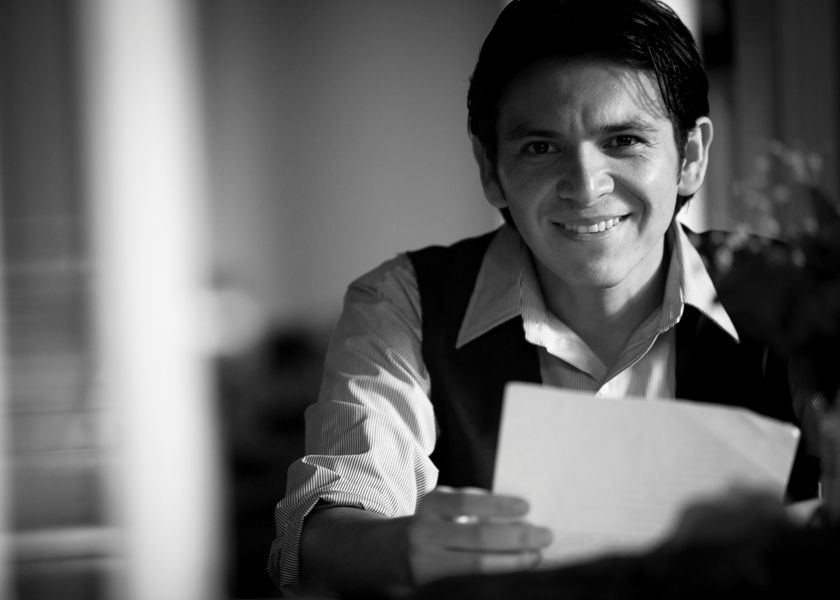 We met in 2006 while working at Cracker Barrel. You had no idea it was that romantic, did you? Apparently, colby cheese and homemade croutons get me all kinds of flustered. A summer romance ensued. After surviving a long distance relationship once I went back to school and a language disconnect, I left college (3 hours away). I worked at home (the crack-shack*) until I figured out what I wanted to do with myself. This meant a move from criminal justice to nursing and a four year university to a community college. I know, all backwards I am. But I was closer to Oscar and working towards something I had more passion for. We married in 2011 and haven't looked back. He's laid back and ultra sweet. They say opposites attract...
*You don't want to know why its called that, trust me ;)

Meet Charlie:





Contrary to what this photo may have you believe, he is super sweet. And super crazy. We look forward to the day he moves on from the puppy phase. I'll update you in about five years. But don't be fooled: he has doubled in size since that picture. Looks like someone's due for another photoshoot.
Dog people, you are free to leave at this point. Assuming you made it this far.
Everybody say awww....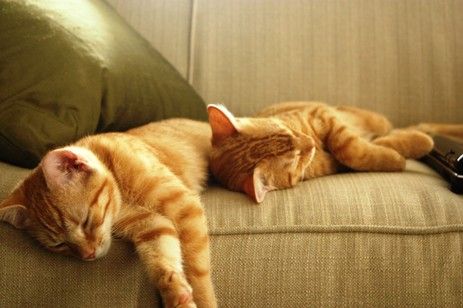 These guys are sister and brother and I fell in love with them instantly.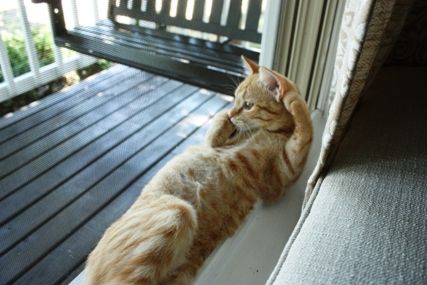 That's Lola. Or Lolita as we call her. She is small. Quiet. But when she wants to love you, she is fierce. Although sometimes that love includes biting. But hey, its worth it. She holds her own when it comes to the boys and for that, she has my respect.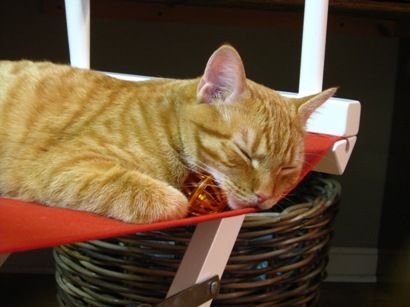 That's Otis. Or Oatie-boatie as I affectionately call him. The first thing people usually comment on is his size. He's a bit fluffy but nothing in the way of health harming. He just really loves food. We cant leave food out since he will eat it all and make himself sick so we feed him at certain times of the day. However, he feels when he persistently meows, he should be fed. This includes those three a.m. bathroom runs. I am bombarded in the hallway and aggressively leg-rubbed. Don't worry, I'm no sucker.
So. That's about it.
I think.
Are you really still here? I take it you don't get out much.